Welcome to Bratislava! The city on the beautiful blue Danube, where history blends with all the perks a modern metropolis has to offer. We've prepared a place with an unforgettable atmosphere in a quiet part of the Old Town.
Mamaison Residence Sulekova has everything you expect from a four⁠⁠-⁠⁠star hotel. Its tastefully furnished rooms offer a comfortable place to spend your holiday or business trip.
The hotel's excellent location gives you plenty of opportunity to see the best the city has to offer. A short stroll takes you to Bratislava Castle and the pedestrian zone in the Old Town, which is a culinary hostpost in the day and the beating heart of the city after sundown.
Our first⁠⁠-⁠⁠class services and ever⁠⁠-⁠⁠obliging staff will ensure that you feel completely pampered when staying with us. Come and try the unique ambience of Mamaison Residence Sulekova for yourself.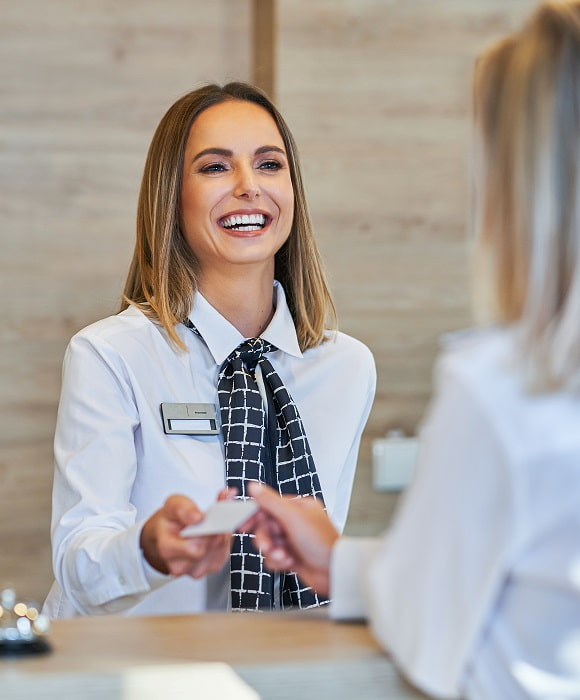 Check⁠⁠⁠⁠⁠⁠⁠⁠⁠⁠⁠⁠-⁠⁠⁠⁠⁠⁠⁠⁠⁠⁠⁠⁠in ⁠⁠⁠⁠⁠⁠⁠⁠⁠⁠⁠⁠⁠⁠⁠⁠⁠-⁠⁠⁠⁠⁠⁠⁠⁠⁠⁠⁠⁠⁠⁠⁠⁠⁠ If you need to arrive earlier, please let us know. Our reception is fully available 24/7.
Check⁠⁠⁠⁠⁠⁠⁠⁠⁠⁠⁠⁠-⁠⁠⁠⁠⁠⁠⁠⁠⁠⁠⁠⁠out ⁠⁠⁠⁠⁠⁠⁠⁠⁠⁠⁠⁠⁠⁠⁠⁠⁠-⁠⁠⁠⁠⁠⁠⁠⁠⁠⁠⁠⁠⁠⁠⁠⁠⁠ Occasionally you need more time. We'll be glad to oblige. But please let us know in advance.
---
The high standard of its services has earned Mamaison Residence Sulekova a four⁠⁠-⁠⁠star rating. Please do not hesitate to contact our staff for anything you might need.
Lobby with 24/7 reception

Buffet breakfast

Parking by the hotel or in a nearby car park

Free Wi⁠⁠⁠⁠⁠⁠⁠⁠⁠⁠⁠⁠⁠⁠⁠⁠⁠⁠⁠⁠⁠-⁠⁠⁠⁠⁠⁠⁠⁠⁠⁠⁠⁠⁠⁠⁠⁠⁠⁠⁠⁠⁠Fi or high⁠⁠-⁠⁠speed internet
Room service

Concierge

Laundry service

Transfer to / from the airport
Conference room (for up to 30 people)

Free luggage storage

Tourist information, maps of the city

Multilingual staff